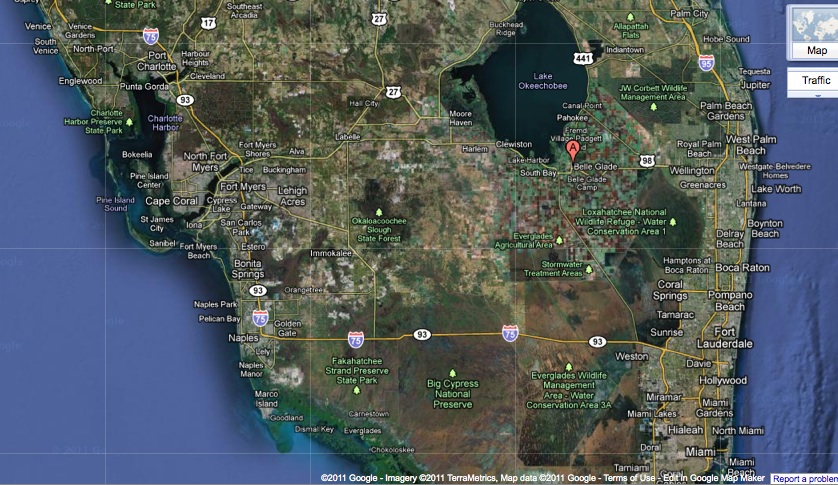 We have received and accepted the call today to be the new senior pastor of First Baptist Church, Belle Glade, Florida! We are very excited for the future and very grateful to Jesus for bringing us through a very difficult 14-16 months.
We feel like it is a perfect fit for us in a whole lot of ways. First, God had us both grow up in First Baptist Church in Springfield, MO and I served in two other First Baptist Churches, so we understand all the workings of that kind of church. Second, we were allowed to be church planters and pastor The Church at Finley Crossings in Nixa, MO; so we understand how to begin and grow a new church. What we feel is such a good fit is that it truly is the best of both worlds–a new revitalization project in a traditional First Baptist Church. So I honestly see it as a church planting assignment again.
Belle Glade is on the southeast corner of Lake Okeechobee in south Florida. (So I like to say, "I'm taking my talents to South Beach", ahem, of Lake Okeechobee!) It is about 45 minutes west of West Palm Beach, FL in West Palm Beach county.  Belle Glade is a farming community that is the "winter vegetable capital of the world" and the "Gateway to the Everglades." There are sugar cane fields as far as the eye can see as well as just about every kind of fresh vegetable you can think of. Chances are, for example, if you have corn on the cob in a restaurant this winter, there is a good chance it is from Belle Glade. The people of Belle Glade have been so gracious and loving to our entire family the times we have been down to visit with them! The boys are really excited to have some surrogate grandparents as they are going to really miss the Jeffries and Stones.
We are going to be moving in the next couple of weeks or so.  I will be preaching my first sermon there on July 10.  Would you please pray for us as we wrap up some loose ends here in Springfield, deal with the movers, and travel with 2 cars, 2 boys, 2 dogs for a 22 hour trip across country in the July heat?
Here are some pictures of the church and ministries there in Belle Glade.  Enjoy.
So tell me, ever moved across country? Give me some tips on the move, etc.
https://pastordavidstone.com/wp-content/uploads/2011/06/belleglademap.jpg
485
838
David Stone
http://www.pastordavidstone.com/wp-content/uploads/2013/04/logo-340x701.png
David Stone
2011-06-19 21:02:14
2011-07-20 00:31:18
The Journey Begins