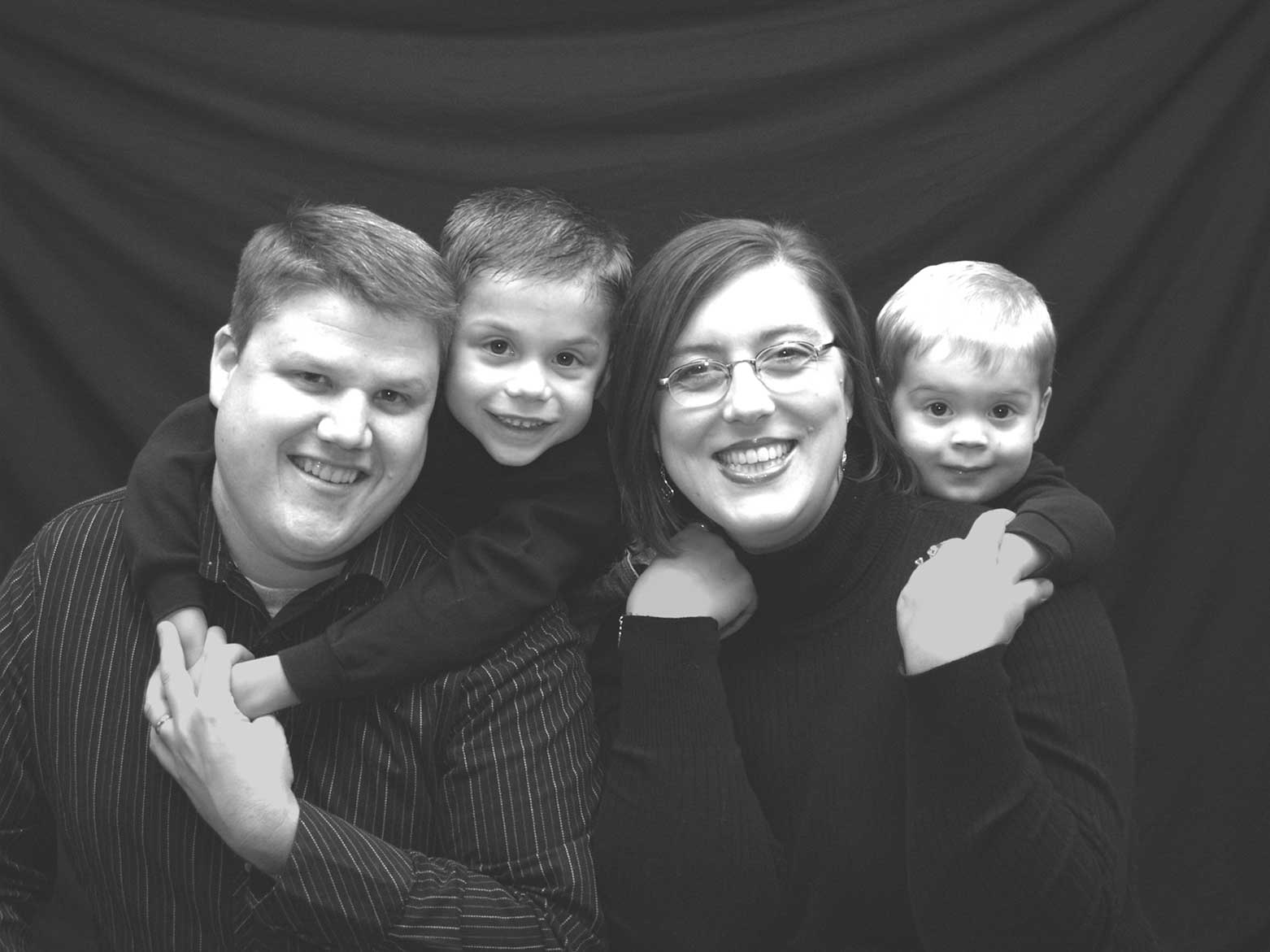 I am David Stone, husband to a wonderful bride, Jenny, and dad to great boys, Taylor and Tucker. Oh, and I'm a pastor too! I am the Pastor of Discipleship and Families at my home church, First Baptist Church in Springfield, MO. 
Jenny and I were both born and raised in the Ozarks of Southwest Missouri, specifically Springfield, MO. I earned a Bachelor of Arts in Sociology from Missouri State University (Go Bears!) and a Master of Divinity from Southwestern Baptist Theological Seminary in Fort Worth, TX.
In my spare time (whatever that is), I enjoy hanging out with Jenny, reading books on my Kindle, listening to music of all kinds, Apple computers, sports of all kinds, coaching the boys' sports teams, picking up after Taylor and Tucker, chasing after our two dogs, and playing pretty mediocre golf.
Check out my work on the "Sermons & Writings" page.
You can also see some of my favorite posts here.
Feel free to contact me any time!
Disclaimer
This is my personal website. The opinions that I express here do not necessarily represent those of my employer(s), past or present; my wife and kids; my friends; my coworkers; or my mom and dad! The information I provide is on an as-is basis. I make no representations as to accuracy, completeness, currentness, suitability, or validity of any information on this blog and will not be liable for any errors, omissions, or delays in this information or any losses, injuries, or damages arising from its use.
It's all my fault…that's my story and I'm sticking to it!